One-Week Fantasy Football Value Players For NFL Week 2 at DraftKings
Who should I pick for my DraftKings weekly fantasy football team for Week 2?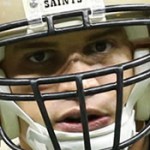 The first week of the NFL season is now done and for the first time this year we have some regular season action to look at when making picks. So what can we take from week one?
The Seahawks are not going to go away this year – they were impressive and Marshawn Lynch is not gonna let up again this year.
The Eagles are going to be fun to watch, playing with us all by giving the Jags a 17 point lead, before deciding to start playing. I'm sure Chip Kelly did it on purpose.
The Dolphins may make the playoffs this year… No really..! The team looked balanced and Knowshon Moreno had an outstanding first game as a Dolphin.
You know a quarterback is coming off a great season when 269 yards, three touchdown and no interceptions is somewhat underwhelming. This was a solid but not spectacular start for Peyton Manning and the Broncos.
Eli Manning? It can't be as bad as 2013, can it…?
Here are my picks for week two.
Quarterbacks
Peyton Manning – Denver Broncos $8,800
Unusually, I'm going for Peyton Manning this week. Many people will also pick him and it's not always a good tactic, but I see him as value. Why? They face the Chiefs, who looked completely out of sorts last week, giving up 243 yards and two touchdowns to Jake Locker of the Titans last week – the Titans on the field for 37:44 of the game. With that amount of time on the field, Manning and the Broncos could go crazy.
Aaron Rodgers – Green Bay Packers $7,900
Rodgers threw 33 passes last Thursday, completing 22 for 189 yards with one touchdown and an interception. Not ideal stats for a quarterback, but he was up against the Seahawk defense. This week the Packers host the Jets, a team that performed well against the pass attack of the Raiders last week, but were 22nd against the pass last year.
Running Backs
Adrian Peterson – Minnesota Vikings $7,400
This one is all about the match up. The Patriots come to town this week, the weakest part of this team being defending the rush. Knowshon Moreno took full advantage of this last week and leads the league in rushing. The Vikings had a great start to the season last weekend and Peterson rarely has two quiet games in a row.
Montee Ball – Denver Broncos $6,800
It has to be said Montee Ball wasn't particularly impressive last week and having picked him he didn't do me too much good, although a touchdown and 67 yards isn't a disaster. I'm going to stick with him. He's over a thousand dollars cheaper this week and with 23 carries last week, we know how much of the ball he is going to see. Up against the Chiefs, he'll get plenty more carries.
Frank Gore – San Francisco 49'ers $4,900
If my line up of running backs has a familiar feel to last week forgive me, but I'm going to have to go for Frank Gore again this week. Frank Gore and the 49'ers are up against the team that gave up more rushing yards and touchdowns than any other last year, and the Bears didn't start off great this season. At $4,900 he is hard to ignore in this match up.
Wide Receivers
Percy Harvin – Seattle Seahawks $6,400
'Lord have Mercy, we have Percy' said Russell Wilson to NBC on Thursday night directly after defeating the Packers. Percy caught seven passes for 59 yards, rushed for 41 yards and returned three kickoffs for 60 yards. They face the Chargers coming off a narrow defeat on in the Monday night game – the Chargers defense not too hot against the pass and with much less rest (6 days as opposed to 10).
Reggie Wayne – Indianapolis Colts $5,300
Reggie Wayne had a great start to the year last week with nine catches for 98 yards, the only thing missing being a score. After their narrow loss to the Broncos, the Colts face the unpredictable Eagles. One thing we do know is that the Eagles were 32nd when it came to giving up yards against the pass last year – which is a big positive here. Note: He is listed as probable at time of writing, so keep an eye on his injury status.
Kendall Wright – Tennessee Titans $5,800
Wright caught six catches last week for 46 yards and also scored a touchdown. This week the somewhat impressive Titans come up against the Cowboys, who were undone by the 49'ers last week. The 49'ers are another team who struggle against the pass, giving up 33 touchdowns last year (the 2nd worst in the league in this category).
Tight End
Delanie Walker – Tennessee Titans $3,700
Last week Walker had three receptions and a touchdown for the Titans. For a very small salary, Walker could score some points this week. He had the best season of his career last year, scoring six touchdowns and having already got on the board this season will be full of confidence. Up against the Cowboys he'll get chances.
Defense/Special Team
Carolina Panthers – $2,900
The only team that gave up fewer points than the Carolina Panthers last year were the Seattle Seahawks. The Panthers started the season well with a win at Tampa Bay on Sunday and host the Lions, winners over the Giants on Monday night. The Panthers only gave up 264 total yards last week, so they look like their defense is still solid. With home advantage and an extra days rest I think they are value here.
Experience championship-level fantasy football like never before by joining the
FanDuel
2014 $10,0000,000 World Fantasy Football Championships!