30 Years Playing Fantasy Football
Hey everyone, my name is Brad. I started playing fantasy football in 1989. That league was run with pen and paper by the league manager. All my fantasy football information came from a handful of magazines. Wow, have things changed!
Daily Fantasy Sites Reviewer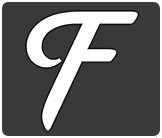 I love to play fantasy football and play at all the daily fantasy sites, so I can compare them and create reviews for each.
They are the largest fantasy sports site on the market today. We've played there for two years. They are reputable, legit and trustworthy. They pay out lightning fast, have tons of leagues and contest to enter, offer excellent bonuses and rewards. We also like their NFL fantasy scoring system. Fan Duel is now offering a sweet deposit bonus and many real money fantasy football contests to choose from all season long. To receive maximum bonuses and give yourself the best chances of winning cash, then use our fanduel code listed below.
Fan Duel promo code for best bonus is FREAK
Best Daily Fantasy Football Sites
Since 2011 I've played in fantasy football leagues at Fan Duel and other daily fantasy sites including Daily Joust, Draft Street, Draft Day, Draft Kings and Fantasy Draft.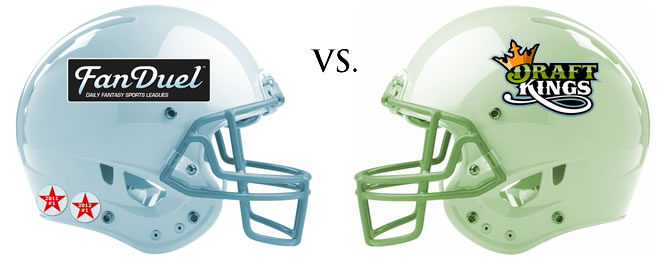 By 2014 DraftKings had overtaken Fan Duel for the best daily fantasy experience.  The other sites just weren't the same. We finally think we found a worthy fantasy site.  That choice is DraftKings.com. At the end of the year we'll decide who will be the #1 pick for 2014. I just signed up for my account, deposited some cash through paypal and currently getting familiar with the site. Stay tuned for the Draft Kings review. One-week fantasy sites like FanDuel and DraftKings started developing the one week and one day fantasy competitions.
One Week Fantasy Football Sites Reviews & Rankings
Read the first person reviews of each fantasy football website that you can play in daily and weekly leagues and contests for cash / real money. When you click on the link to join, say, FanDuel.com be sure to use the FanDuel codes to get maximum bonuses. Which weekly fantasy football sites do we play at?
FanDuel.com >> FanDuel Review -use promo code FREAK
FantasyFootballFreak.com – About Us
FantasyFootballFreak.com was launched in 2012 by Brad and Jason. We created a place where people learn about playing real money daily fantasy football.
We both enjoy playing fantasy football. And of course we both have a friendly competition with one another to see who does the best. However neither of us loved the idea of focusing on a season long team that we manicured, pruned and managed like a true fantasy football owner needs to do to remain competitive. Instead, we turned to the daily fantasy football sites. We started playing and competing there. We keep score over the course of the entire season but we each pick fresh teams every week. We also decided to write about our experiences at the websites we play at. We review and compare them and tell you what you can expect about playing there.

As I stated previously, I started playing fantasy football in 1990 just after getting hired at a local grocery store where some of the regulars had a few openings in their league. I soon was hooked on fantasy football and became the manager of the league. Back in those days I would grab the Monday (then Tuesday) morning paper and scour the scores, tabulating each individual players performance, adding up team scores to
determine head to head winners, then calculating standings and awards. A lot of manual work to administer the league. Luckily these days, everything is online and calculated for you. And the games have advanced as well.
Now along with my traditional yearly fantasy football league, I also participate in daily fantasy football contests. As explained above, each week I can pick new players and assemble new teams to win more cash on a weekly basis! My fantasy football strategy is to soak up as much information each week to determine which players are the best value plays at each respective position and how each weekly fantasy site values those players in their salary cap pool. To see more of my strategy and the tools I use, view the fantasy football tips page.

I played a lot of fantasy baseball back in the late 90's and early 2000's with friends in season long leagues. I played fantasy football with a group of buddies who played an online role playing game together called "Genocide" around that same time. As life intervened with work and eventually wife and kids my time was cut short and I gave up playing fantasy sports. I couldn't dedicate an entire season to
focusing on building my team, adding and dropping players, making trades and everything that went into being competitive.
It was not until 2011 that I learned of the daily, or in the case of football, weekly fantasy games that only last that particular week and then start completely over that I found a way to really enjoy playing again. I can pick my team, root them on each week and start fresh next week and be competitive. My biggest accomplishment to date was winning the most points earned in any NFL team over at DailyJoust in 2012 and more recently I have made a few nice cashes in the weekly fantasy PGA leagues.
FantasyFootballFreak.com was established to document, review and compete in daily fantasy football leagues for real money!