Deposit Bonus: Free Ticket
My Initial Impressions of DraftKings

Does more player points equal a better fantasy game? I guess it's up to you. I prefer the PPR format and have always been frustrated with standard scoring leagues, where points are not awarded for catches. The Lobby is a little clunky. They also are varying their guaranteed payouts from week to week, which is something they should get settled into as the season goes along. Player values also have fluctuated and differed from Fan Duel's salaries significant amounts at times. With all the rules they need to follow to stay compliant with the law, things like guaranteed payouts for weekly fantasy games and player salary cap numbers will take some time to get it right. That's good news for us! When they guarantee a certain amount for a tournament it doesn't matter if all 2500 entries are filled. It could be you against say 200 other people for a chance at thousands of dollars.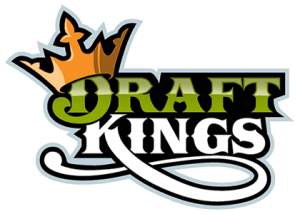 DraftKings Lobby – Where You Choose A Contest
The lobby is smooth and easy to navigate. Just click on the tabs at the top to filter the contests into the type of game you want to play. Then, click on a title of a contest you want to learn more about and you get a tournament details pop open like this:
Once you find a contest you want to play you click the orange "Draft Team" button on the bottom right and you go to the screen where you pick a team. It looks like this.
Once you start picking your team you can see what your average remaining salary per player is. You can easily add and drop players and change them out until you have your team set.
If you want to learn more about a particular player you can click on their name and you will see this:
Once you have entered your entire lineup you click the 'submit team' button at the bottom right and you get one pop up that looks like that that re-confirms the entry price and your team.
Once your team is entered you can click on the 'My Lineups' tab and go to a screen where you can see your current line-ups and historical ones. It looks like this:
So that is pretty much what entering a team looks like on Draftkings.
Playing Fantasy Football At DraftKings
It's a true PPR league (points per reception). You get 1 point for every catch. At FanDuel you do not get a full point per catch.
You also get a FLEX player which can be a RB, WR, or TE.
You can edit your player up until the time that they start their game. Meaning if you have a player on Monday nights going and he gets injured by slipping on a pickle in the locker room 30 minutes before the game begins you can switch that player and draft someone else who is playing that night, ie his backup or the opposing RB
You can not see other players lineups until the game that their player is in begins. Then that player is listed and live scoring and ranking takes place
During the game you can watch your scores and current position in the tournament live.
They scroll fantasy points leaders (the nfl players) at the bottom of the page. You can see a screenshot of the weekly leaders that updates as the games go on.
Player salaries have evened out a little and the bargain players are getting harder to find.
The player profile information and stats are always up to date, which isn't always the case at other fantasy football sites.
Types of Leagues
I started out playing in the large field, long shot tournaments. I love the idea of taking $2 bucks and turning it into $2000 by picking a kick-ass team. The closest I've came was 22nd out of 4000. If Knowsean Moreno would have went off against Indy I could have finished 2nd and taken home $2000. One player in front of me had Moreno as well or I could have had a shot at 1st and $4k Ok, you want proof right? I'm Spry13 and this is the tourney. I hope to update that link with a bigger score this season. Psst, that's not my biggest win, I also entered the same team into a $5 winner take all. Truth be told I didn't know it was a winner take all when I entered it, lol.
I recently started adding in a few of their triple up tournaments. These leagues are sweet and they work like this. The top 1/3 of the field wins the exact same amount, which is 3x the buy-in. The bottom 2/3rds of the field loses. It's a triple up. My strategy is to buy into a few large long shot leagues and then a triple up to try and recoup the amount risked in the large field events.
After playing all of last NFL season at both Draft Kings and Fan Duel, I'm liking the Draft Kings more and more. They're scoring system is a true PPR league, rewarding +1 for a catch. Where Fan Duel rewards +.5 per catch. Here are a few player points comparisons from week 2:
Matt Forte – [DK] 26.1 pts | [FD] 19.6 pts
LeSean McCoy – [DK] 24.7 pts | [FD] 19.2 pts
Victor Cruz – [DK] 22.8 pts | [FD] 15.8 pts
DeSean Jackson – [DK] 37.3 pts | [FD] 29.8 pts
I'll keep updating this page with more of my thoughts on DraftKings.com!
DraftKings vs FanDuel Football
DraftKings has no kicker
DraftKings offers late player swap
DraftKings is 1 point per reception, FanDuel is .5
FanDuel is larger in size than DraftKings (although they are both plenty huge).
Draft Your Team at DraftKings Today