Why I Play Daily Fantasy Football
This Is Why I Now Play Weekly Fantasy Football
In my traditional Fantasy Football League last year, I had one of the best regular seasons I can remember for one of my teams. I've played in this league for the past 10 years, and this should have been another championship for the Ames JungleBoyz (AJB), but I lost in the first round of the playoffs and finished in 3rd place. Here is a rundown team AJB: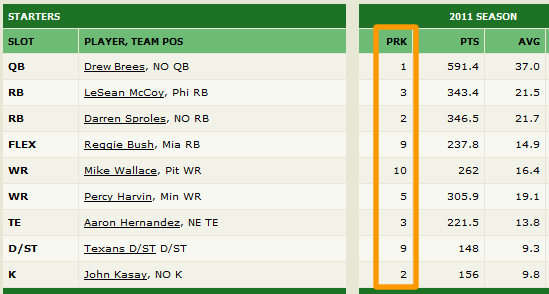 Each of my starting fantasy players were ranked in the top 10 for scoring for the year in my league. 1-#1, 2-#2's, 2-#3's on my squad, which translated into the overall scoring title as you can see here: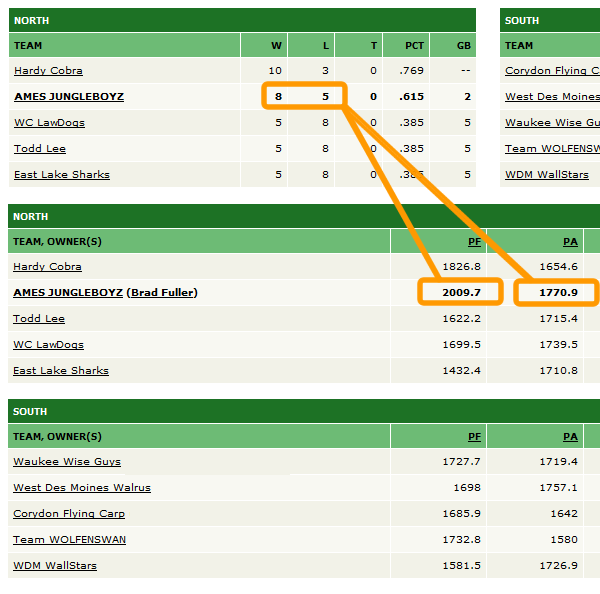 AJB finished #1 in overall scoring, topping the next closest competitor by 183 points or 14 points per week better. And besting the #10 scoring team in the league by 577 points or a whopping 44 points per week!
But as you can see my dominant scoring didn't translate to my record. Why? I also ranked dead last in 'points scored against' my team, meaning every week the team I was playing was having their highest scoring games. That's the way our fantasy football league works and that's what I've had to live with.
So now along with my traditional fantasy league, I play weekly fantasy football for cash!